Divorce Support Network. Here for you.
We want to help you make informed decisions for the future. Our clients can benefit from the best separation and divorce counsellors, coaches and relationship therapists through our exclusive network.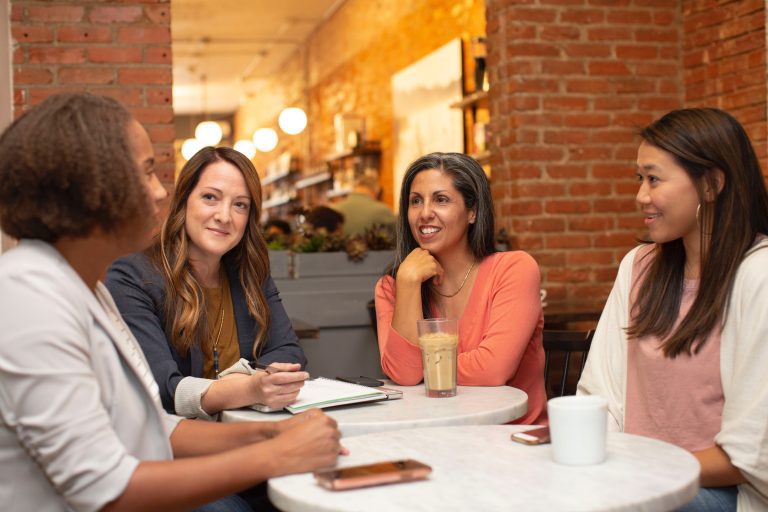 Here's how we can help
Supporting you:
Our network of qualified experts are on hand to provide you with the additional emotional support that you may require, before, during and after divorce.
Help when you need it:
You may reach out to us when you're facing very stressful, emotional and challenging times. Our Divorce Network is here for you.
Endorsed:
Head of our award-winning Family Law team, accredited mediator and leading family lawyer Judith Higson can endorse everyone in the network.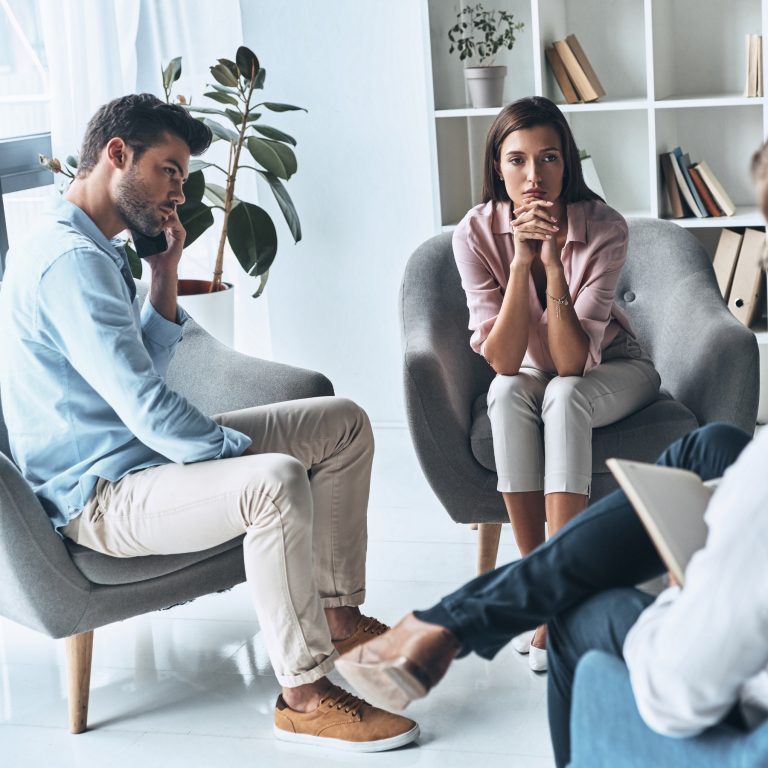 Supporting You
We have partnered up with the best separation and divorce counsellors and coaches to provide you with a unique 'Divorce Support Network'. As our valued client you would receive a free, no obligation, 20 minute call with a trusted partner from our network.
Website: www.mrdivorcecoach.co.uk
Email: tom@mrdivorcecoach.co.uk
Being one of only a handful of Male Divorce Coaches around, Tom works with both men, women & couples, to assist them in divorcing/separating in a more positive way.
Helping parents to put their children in the centre, not the middle.
Tom knows first-hand the emotional rollercoaster you and your children maybe going through, having grown up a young child of divorced parents, and later in life through his own divorce. He has a successful Co-Parenting relationship with his former partner, he is a father, step-father, public speaker and podcast present on all things Divorce, Separation & Family related.
Some niche areas Tom is widely regarded an expert in are:
Co-Parenting, Step-Parenting & Blended Families
Effective Communications between separating parties
Uncoupling Coaching & 1:1 Coaching
Overcoming Negative Emotions
Rebuilding Confidence & Self-Esteem
Men's Mental Health during Divorce
An internationally certified specialist Coach & Master Practitioner in NLP, TimeLine Therapy & Hypnotherapy. Renowned for his unique and specialist Divorce, Separation & Family Coaching practice.
He is also the Co-Founder of The Divorce Coaching Academy, the UK's gold standard in Divorce Coach training.
Book a FREE Session Here: https://calendly.com/mrdivorcecoach
Email: hilaryforshaw@hotmail.com
Hilary is a Cambridge educated, former family law barrister who practised in London at 1 Garden Court Chambers in her early career. Making a career switch into senior level Recruitment (Executive Search) she is familiar with the overwhelm and overload which many people experience in such demanding corporate roles. Several years ago she made another career change and trained as a Transformational Life Coach with Mindful Talen and also qualified as a Mindfulness teacher.
She has 3 areas of specialism: Divorce Coaching – with both professional and personal experience of divorce, she helps people with the emotional rollercoaster of the process and bringing their focus on the outcome and beyond; Career/CV/Interview coaching (from students starting their career through to established professionals); Wellbeing / Mindset Coaching (achieving life balance, identifying self-limiting beliefs and gaining true alignment with core values in all areas of life).
Feel free to contact Hilary via email to arrange a complimentary 30 minute discovery call.
Website: worthtalking.co.uk/personal-coaching
Email: simon.worth@worthtalking.co.uk
Simon is a divorce, wellbeing and personal development coach from worth talking. He is passionate about helping people through challenging times to lead a more fulfilling life. Simon has been through divorce himself and understands how emotional and stressful divorce /separation can be, both as individuals and as parents. Simon takes a non-judgemental, compassionate approach and uses a combination of coaching, CBT and mindfulness techniques to help clients.
Simon works with clients to manage the emotions that can come with divorce / separation and he helps clients to clarify their values, ie who and what is most important to them and what it is they are trying to achieve and overcome. At the appropriate time, he will work with clients to build their new life after divorce / separation.
Simon offers an initial "discovery" call (free of charge) to talk about your current situation and the outcome you want to achieve and this also provides an opportunity for potential clients to ask any questions they may have. Your first call with Simon via Scullion LAW will be a short 20 minute complimentary session. Future sessions when booked privately, typically last for 1 hour and can be held online (anywhere in the UK), in-person (Glasgow) and through walk and talk sessions (Glasgow).
Website: https://www.divorceseparationcoach.co.uk.
Email: pb@divorceseparationcoach.co.uk
Paula is an accredited Divorce & Separation Coach and author of a children's book "Keep on Swimming Freddie!" which is now available on amazon. Having previously been a Learning Mentor in a primary school and having two children and being through a painful divorce herself, Paula realised that children struggle to identify and articulate their feelings when faced with the break-up of their parents. Paula's book helps children to understand divorce and also provides a guide for parents.
Getting unmarried is harder than getting married and drains one both emotionally and financially. By sharing strategies and techniques, Paula helps her clients to stop the pain of heartbreak, manage conflict and find resolution, boost confidence, self-worth, self-esteem and resilience and to move away from pain and towards pleasure. Paula offers 1-1 coaching and 24/7 support.
Divorce coaching is flexible, a goal orientated process designed to support, motivate and guide individuals going through such a difficult time in their life and to help them make the best possible decisions for the future.
Coaching is conducted in a safe and supportive environment, exploring your options in a non-judgemental manner.
Paula believes that it is not what happens to you that defines you, but the way you respond to it. By facing ones fears head on and stepping outside of your comfort zone, it is possible to move forward with dignity, grace and live the best life ever!
Website: www.clairemacklincoaching.com
Claire Black is a specialist Break-up and Divorce Coach, and author of "Break-up: From Crisis to Confidence", the essential guide for anyone facing a sudden separation. Claire works with individuals, both men and women, and offers bespoke 1-1 coaching to support you through break-up. Claire will share strategies to help you manage your emotions, see options and choices, and get clarity so that you can make empowering decisions and move from where you are now, to where you want to be, and the vibrant future you deserve. Above all, she will support you to navigate through your divorce and beyond with dignity and confidence. She provides non-judgmental, impartial support in a safe, confidential environment.
Claire is a Master NLP Practitioner, divorcee, second wife and parent to two teenage boys, as well as being a former solicitor. Using all of her professional and personal experience, Claire has built a thriving coaching business, helping clients all over the world to recover from break-up or divorce. Do I need a divorce coach?
Website: thenurturingcoach.co.uk
Website: www.getcourtready.co.uk
Email: enquiries@getcourtready.co.uk
Sarah is the founder of The Nurturing Coach, a specialist therapy service for individuals affected by narcissistic abuse, coercive control and parental alienation and Get Court Ready Limited (web links above). She is also the author of "Help! My Child Is Being Used As A Weapon" published December 2020 and "Communicating With A Narcissist – Decoding The Word Salad" published in September 2019.
Recognising the need for specialised help, Sarah created the Get Court Ready course and coaching programmes for individuals facing a narcissistic, coercively controlling ex in the family court environment. Sarah is sympathetic, understanding, and supports parents navigating family court alongside a shared-parenting strategy to best protect themselves and their children from maladaptive parenting practices. She also runs online communities for survivors of narcissistic abuse, specialising in parents with personality disorders and parental alienation, and is CPD accredited.
An excellent communicator, Sarah has appeared as a public speaker at many important events including; Lincolnshire County Council, Supporting Minds Counselling Service, Children Of Abusive Parents CIC, NW Counselling Hub – delivering training on Attachment Based Approach to Parental Alienation, COAP Parental Alienation Conference, Trauma Recovery Summit, Self Discovery Radio and also Lincolnshire Police.
Sarah holds a BSc Social Work (Hons), Level 5 Integrative Counselling, Couples and Family Therapy Diploma, Rational Emotive Behavioural Therapy Diploma, PTSD Counselling Level 3, Parental Mental Health and Child Protection Level 3, Integrative Wellness Coaching Level Two Diploma, and is a BACP registered therapist and NLP Practitioner.
Website: shellysaggarcoaching.com
Email: shalinisaggar@gmail.com
Shelly is based in London but can offer coaching remotely. Shelly believes that engaging in coaching has a positive knock-on effect in a separation or divorce. She has been through a separation herself and has two teenagers. Shelly helps the client tap into their inner knowing and develop practical techniques to cope with conflict, anxiety and co-parenting. She has experience working with clients who have been at their lowest point. Coaching helps the client look to the future and build a life of their own creation. She works holistically with the client using a variety of techniques including mindfulness and ultimately empowers them to make their own decisions and stride confidently into new beginnings.
Email: gillwestwood58@gmail.com
Gill has worked with the Citizens Advice Bureau for 12+ years. She is currently seeing an increase in separation and domestic violence. Gill has been through a separation herself. She appreciates the sense of loss and the grieving process arising from separation and divorce. She also has experience in mental health. Gill lives on the edge of the Scottish Borders just outside of Peebles and can offer coaching remotely.
Domestic Violence Support
Website: caronkippingcoaching.com
Email: info@caronkippingcoaching.com
Caron is a survivor of coercive control and an Independent Domestic Violence advocate with 14 years experience working in the domestic abuse sector. Caron now also works as a Divorce Coach specialising in supporting people separating from abusive and controlling partners.
If you are separating from someone who is controlling, it can be stressful, proceedings can be lengthy and sometimes costly. Caron helps you feel stronger, helps you think more clearly and empowers you so you can start living the life you deserve. Please let us know if you would like us to put you in touch with Caron for a complimentary 20 min call.
Caron Kipping is the author of a new book 'Recognition to Recovery – how to leave your abusive ex behind you for good!' which is available on Amazon worldwide.
Website: www.confidentlyyou2.co.uk
Email: confidently.you2@gmail.com
Carolina has trained to become a Mindful Monkeys® Better Together Practitioner. Both the parent and child attend the programme which is aimed at primary school aged children who are experiencing big emotions. She helps the parent and child to work through emotions and overwhelm by looking at communication, conscious parenting, having a growth mindset and building up confidence and resilience. She sees the parent and child as a team and endeavours to rebuild the bond between them. She has personal experience of ADHD and of children with ADHD. She can often help where children have been declined a referral from CAMHS.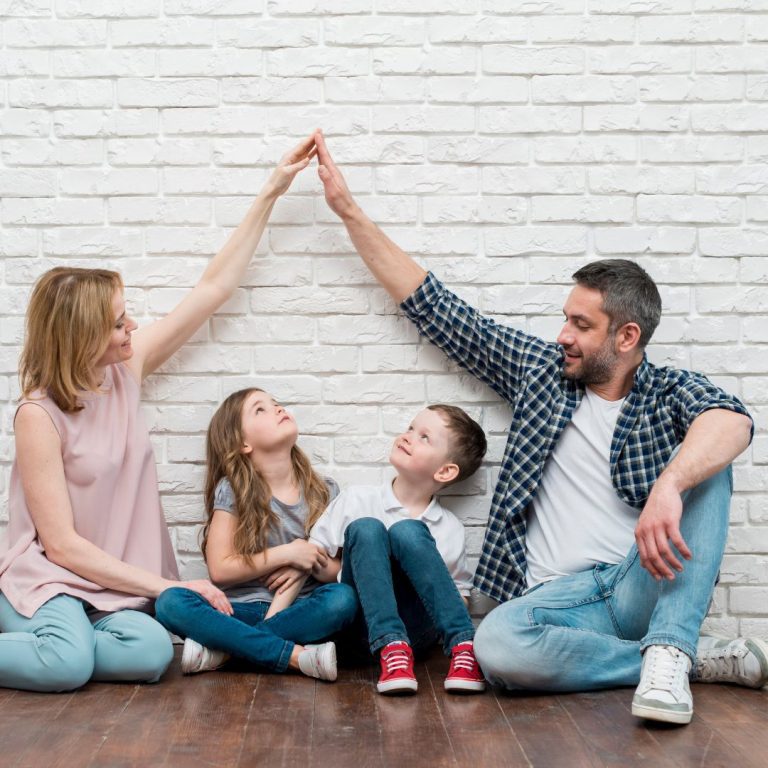 Kids Come First
We are delighted to also have teamed up with Kids Come First. Kids Come First provides bespoke workshops for separating parents. Our unique child-focused training program delivers specialist support for parents seeking to help their children through the separation process, as well as guidance on creating collaborative co-parenting partnerships. As professional adult trainers with family mediation, as well as adult & child counselling experience we assist parents at all stages of their family transition process whatever the circumstances.
What options are available? Both solo workshops and joint co-parenting consultations are available.
What are the costs? Solo workshop fees start from £250 (2 hr session). Joint workshop fees start from £190 per parent (2 hr session).
When can parents book a workshop? Workshops are available remotely via Zoom. Sessions are available Mon-Sat as well as evenings.
What if parents are in family court proceedings? We issue certificates of attendance to parents who are in court proceedings.
Mindfulness / Life Coaching
Website: gr8fool.com
Email: Francesca.dalbello@gmail.com
Francesca is a qualified AC accredited international Coach and founder of Gr8fool Ltd, her coaching practice, based on values of gratitude, joy and freedom to mention a few key ones. She was born in Italy, grew up in France and moved to London at 18. After 22 years of happy corporate life, in 2017 Francesca jumped ship, swapping a successful career in the legal and corporate sector to explore freedom and adventure outside of office walls.
Training as a Coach helped her through to this decision and eventually moved to coaching as a career to help others boost their own life experiences too.
Francesca supports personal growth, businesses and executives and young people at schools. The common denominator is her mission to reconnect people to their humanity, with all the benefits and challenges that come with being human. She can also offer work for grief, helping with managing emotions, boosting resilience and confidence to be forward-looking and create a new and better narrative.
As a creative optimist, she believes we all have potential to realise our visions and manifest more fulfilling lives by daring to be vulnerably curious, focusing on what truly matters and releasing unwanted attachments. She navigates clients with an open and intuitive approach, creating a safe and light-hearted space for insights, growth and playfulness, while cheering you on to take consistent steps (big and small) in the right direction.
Website: headstrongminds.com
Email: brian@headstrongminds.com
Brian is the founder of HeadStrong based in Glasgow. The HeadStrong mission is to have positive conversations around mental health. That doesn't mean shying away from the tough subjects or pretending everything is OK when it's not. It means that working on your own emotional and mental state doesn't need to be an emotional ordeal and can be a positive and empowering experience, even when dealing with the tough times that life sometimes brings along. Brian is a specialist in dealing with teenage and family mental health and loves to help people realise they are not broken. Even when it really feels like it.
Website: www.facebook.com/zendivorce
Margaret Yates is a Transformational Life Coach and Master NLP Practitioner specialising in helping individuals through the divorce process. She has been through a traumatic divorce herself and knows how beneficial it is to have someone to talk to who is independent, objective and non-judgmental. She was a Family Lawyer for a number of years, and has seen divorce from both sides of the desk. She remembers how challenging some clients found making important decisions because they were so emotionally overwhelmed.
Although you may not have control over whether you get divorced, you can control how your approach it. Margaret works online and provides a safe, non-judgmental confidential space for you to let off steam, consider your options, make informed choices and decisions and plan for your future. She will provide you with the structure and resources you need to regain a sense of control and confidence so you can make strategies and provide practical support where you need it to help you through the process and plan for your future. Margaret offers a 30 minute introductory call where you can find out more about how she can help you.
Suzy offers a complimentary Divorce Navigation call exclusively to clients of Scullion LAW: suzymiller.synduit.com/TSTW0004
Suzy is a TEDx Speaker, International Divorce Strategist™ & creator of the free Best Way To Divorce™ App. Suzy helps clients to save thousands in legal fees by showing them how to make dispute resolution become a successful tool in the divorce toolbox, avoiding prolonged court battles. Suzy navigates clients towards ways to co-parent successfully even if the other parent is very difficult, and helps make sure clients don't let their divorce harm their children's, or their own, mental wellbeing.
Website: biggerpicturecoaching.com
Email: kmramsaysmith@hotmail.co.uk
Karen is a Transformational and Mindfulness Coach. She is a qualified and accredited transformational coach and mindfulness teacher and uses a blend of compassionate coaching, mindful meditation and nature themes to support her clients to gain clarity, become more balanced and centred and take steps to a life they love. She has personal experience of adverse periods of stress and overwhelm through letting go of 28-year marketing career, the loss of both parents and her spouse and has experience in well-being and mindset coaching in both group and one to one settings. She helps her clients to become more grounded and create a powerful vision and set of goals for their lives. She allows clients to have any release that they need and brings them to a meditative space to engage mindfulness and powerful coaching questions to remove limiting behaviours and beliefs. She helps them to be flexible and adaptable and to enable change to happen naturally.
Email: melanie@lawrie.org.uk
Melanie trained with Mindful Talent. She works in the civil service and has been coached herself. She is very much focused on the wellbeing of her team and is passionate about understanding leadership in herself. She has worked in a corporate environment and also with vulnerable people.
Website: myfreedomtothrive.com
Email: dranne@myfreedomtothrive.com
Dr Anne is based in Valencia, Spain and offers her psychological and clinical hypnotherapy services remotely. With over 30 years experience, she specialises in working with clients who are struggling with anxiety, trauma, and relationship difficulties. She is particularly interested in working with any individuals who need help exiting and recovering from destructive relationships, including high-conflict divorces. She is very experienced in supporting her clients as they move from surviving to thriving.
The Group Hug
We are proud to be members of the Group Hug. The Separation and Divorce Support Forum. A website, blog and forum where you can learn, share and gain support for those going through divorce, separation and bereavement.
Are you a couple in need of help communicating? Myra will work in a respectful, collaborative, safe way to help you achieve your goals or to explore your anxieties and concerns.
Areas where therapy can help individuals and couples:
Anxiety
General Anxiety Disorder
Depression
Anger management
Couple counselling
Stress and Irritability
Grief, Loss, Bereavement
Low mood, Low confidence, Low self-esteem
Separation, Divorce Coach
Relationship issues, Family consultant
Personal development
Email: jenny.holmes.coach@gmail.com
Jenny is a coach, with experience of working with clients through separation and bereavement. She creates a safe environment for support and letting go. Jenny works with small groups (maximum 4 per group) allowing coaching to be affordable for all. The groups allow the individual to feel that they are not alone in their experience and friendships often form outside the group setting. Individuals working through these deep life changes, benefit from a slower and gentler pace of coaching. Jenny's commitment is to make lifelong impact to her clients lives.
She has been through separation and loss to a terminal illness and has a deep rooted passion to help people on their healing journey.